Instead of telling you about my KDP journey (which you probably knew
already

from youtube) and why I think this course is so incredibly valuable to you, I'll let the testimonials and stories of some of the current most successful students do the talking...
🚀
🚀🚀
Before we get to the stories, here's the full curriculum to give you a hint as to what you'll discover when you join the Residual royalty academy family.
Click the dropdown arrow ⬆️
Ben's Results
You might have seen a few posts from Ben in our Facebook Group. It's fair to say that he's absolutely crushing it since filming this video in December. Ben went from earning only $200 in August, to $2000+ in December, to over $3000 p/m now in April & May!
Dane's Testimonial
Dane from Canada took the Royalty Accelerator course and has gone on to create some pretty impressive results...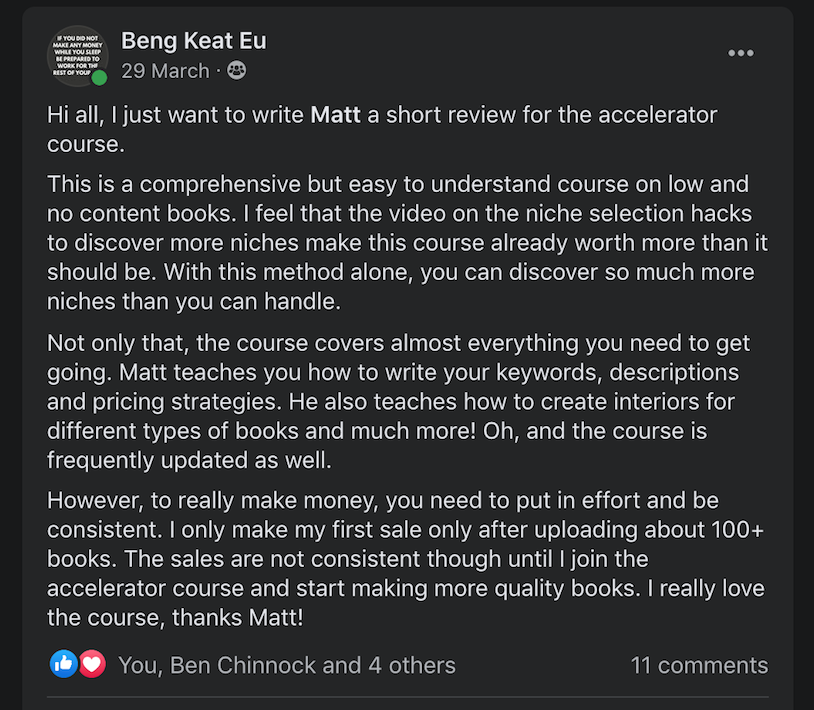 'I feel that the video on the niche selection hacks to discover more niches make this course already worth more than it should be. With this method alone, you can discover so much more niches than you can handle.'
-Beng Keat Eu, Royalty Accelerator Student
From £30 to £2000 p/m within 3 months.
-Kieran Brown, UK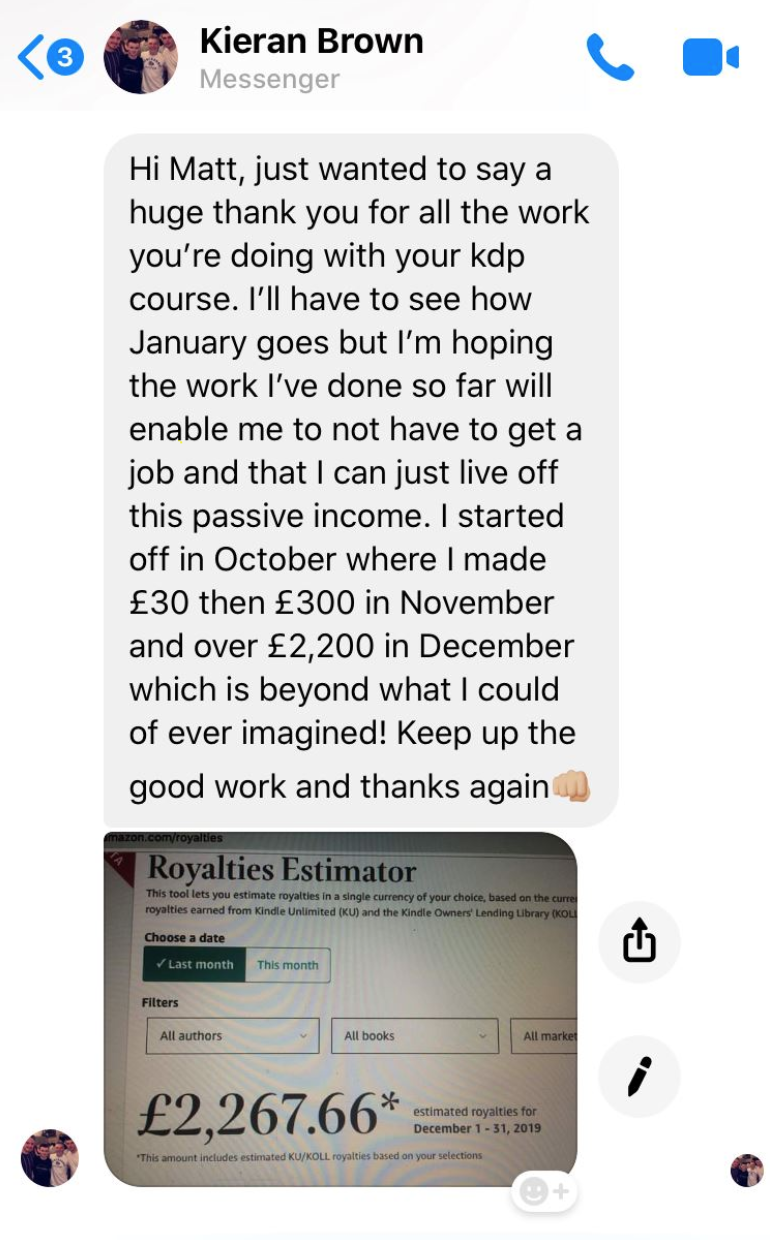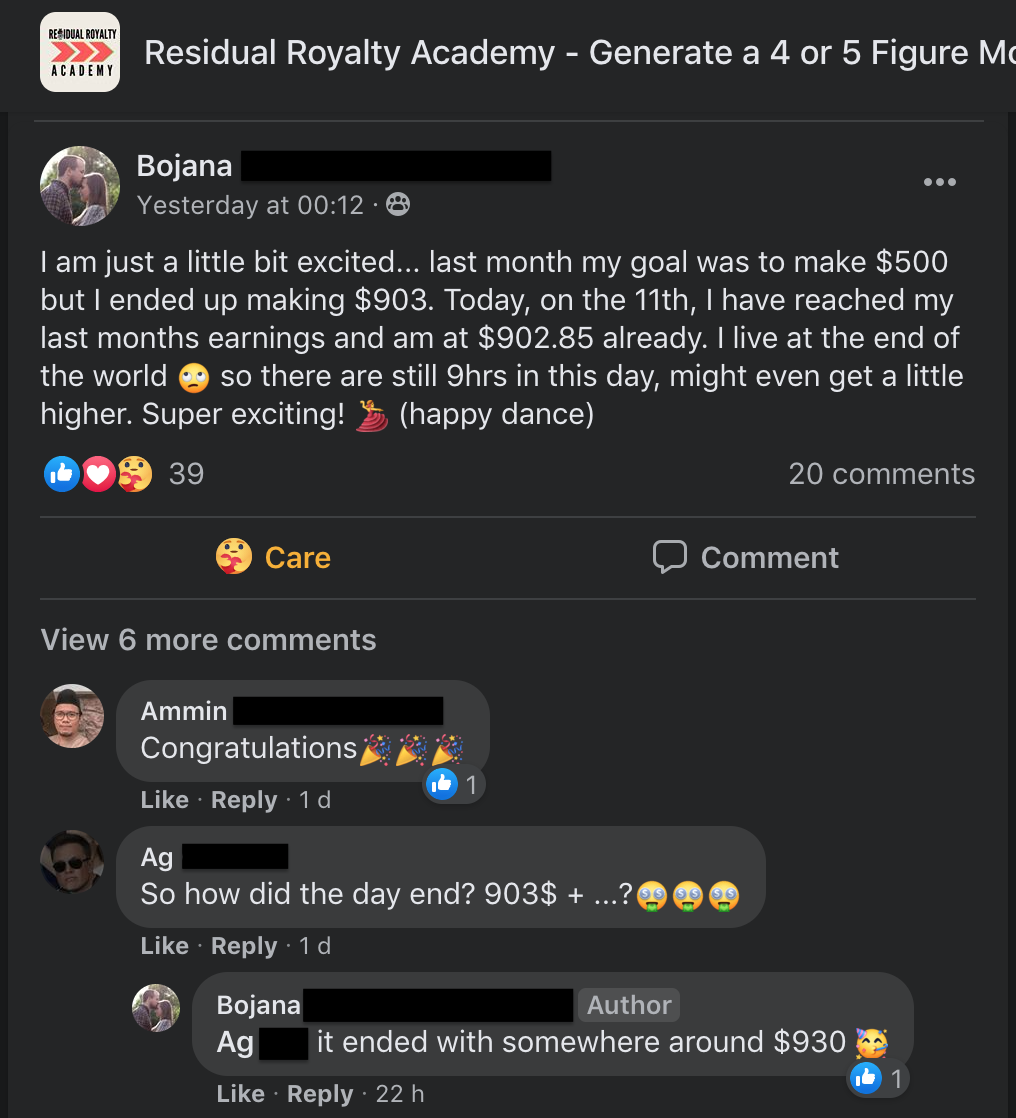 Will your success story be next? (Sept. 2020)
'I am just a little bit excited... last month my goal was to make $500 but I ended up making $903. Today, on the 11th, I have reached my last months earnings and am at $902.85 already. I live at the end of the world
so there are still 9hrs in this day, might even get a little higher. Super exciting! (happy dance)'
-Bojana, Royalty Accelerator Student (Since February)
Jonny's Results
Hear what Jonny has to say about the Royalty Accelerator Course...
📈 And in case you missed it, here's an insight into my journey! 📈
⬇️
⬇️ ⬇️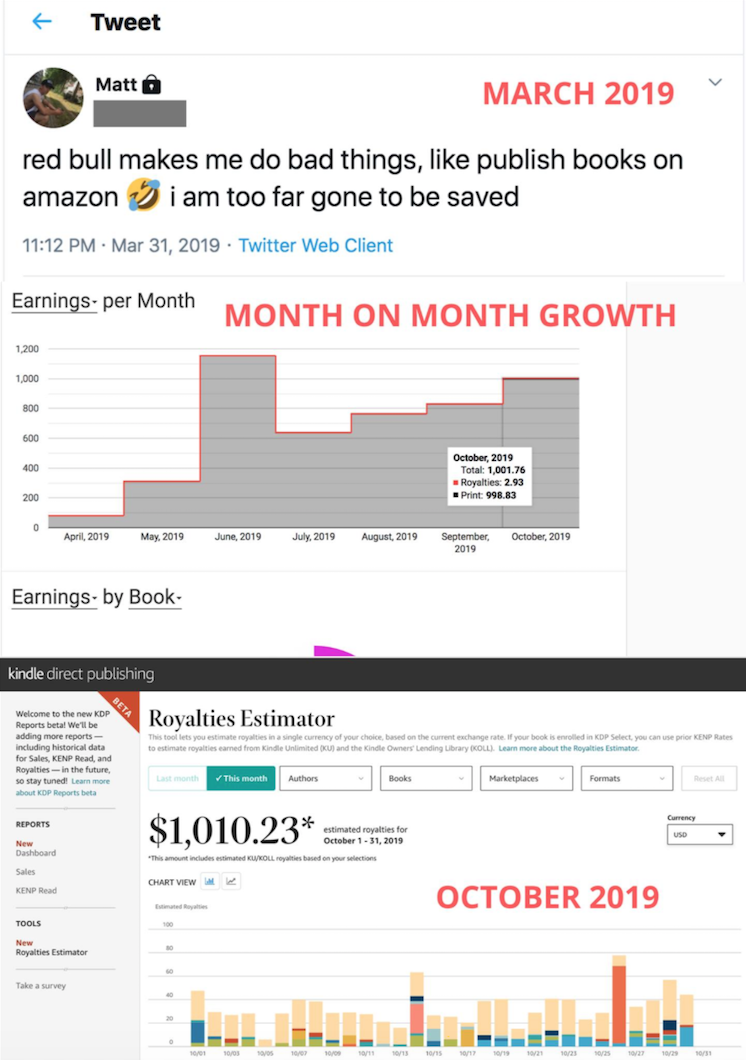 We all start from $0.
The question is, how far will you take it?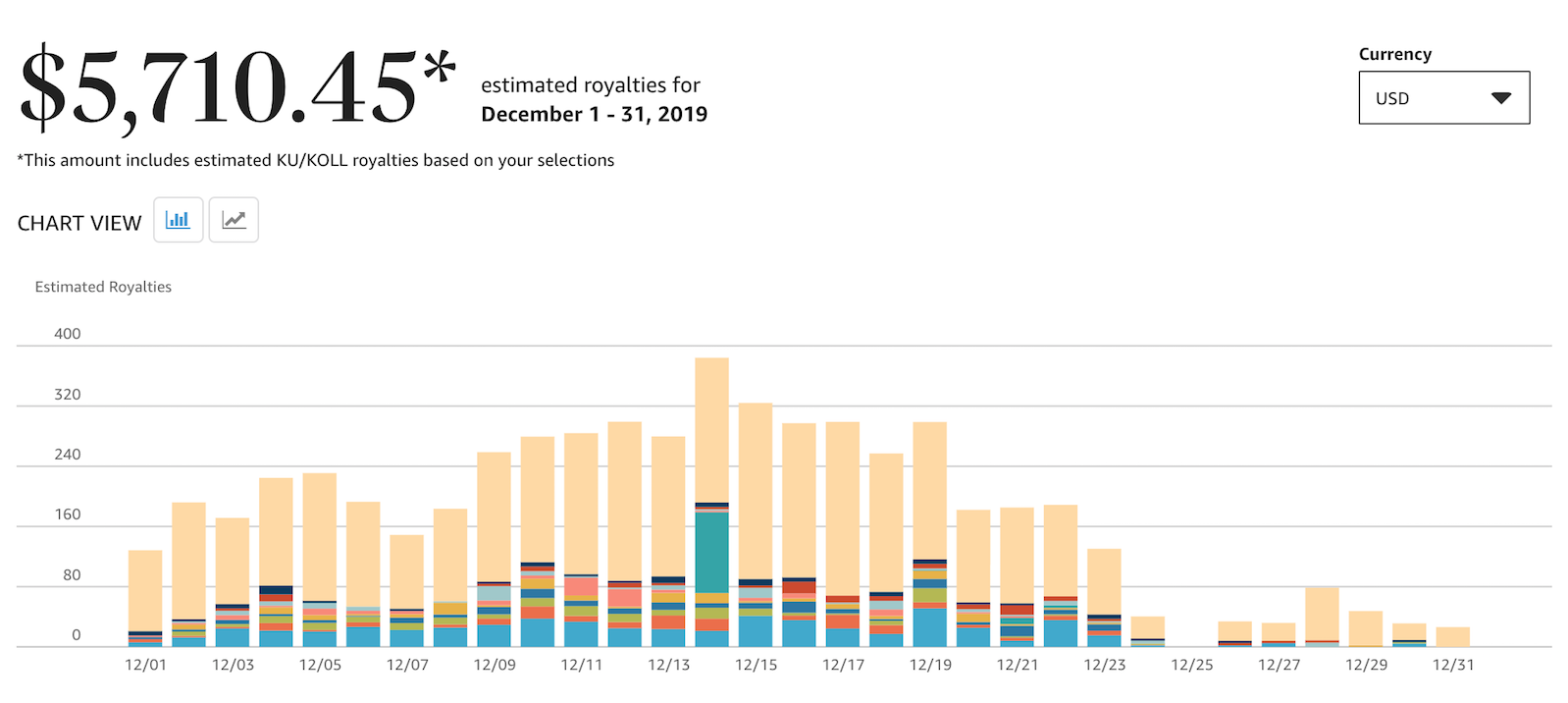 December was pretty nuts.
You'll discover exactly how to maximise Q4 inside the course. Investing just $97 to earn 10-50x that in one month should be a pretty easy decision!

June 2020. Five-Figures P/M is the new goal for me. 🏆🏆
Even with the global pandemic, my KDP Low & No Content book business continues to produce more than the average full-time wage.
I'm forecasting to make $10-20K royalties this coming December. If you have ambition to do the same, then follow my lead. We're all going to make it.